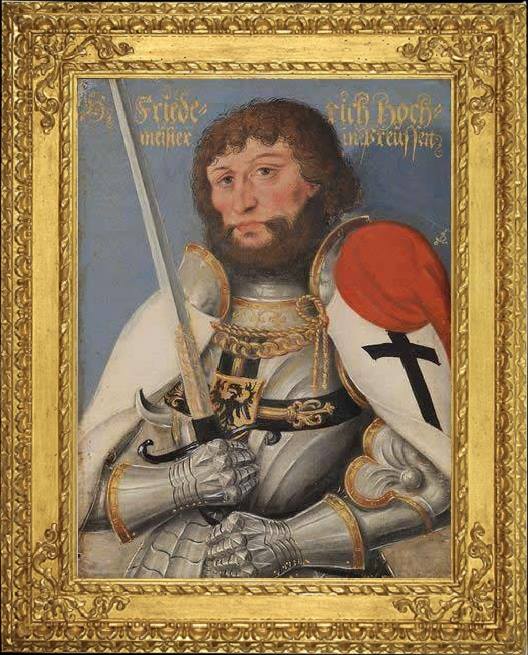 THE CEREMONIAL REGALIA OF THE TEUTONIC
ORDER OF ST MARY'S HOSPITAL IN JERUSALEM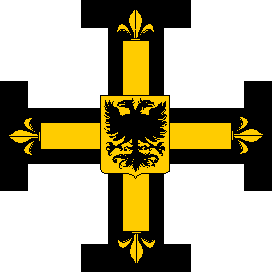 The Insignia of The Hochmeister of The Teutonic Order
The arms of the Order were originally Argent a cross sable.
The emblem of the Order was a cross potent sable, thereon a
cross flory or, thereon an escutcheon of the Empire. The
cross sable was supposedly granted by the Emperor Henry VI,
the cross or by the King of Jerusalem John, the fleurs-de-
lys by Louis IX of France, and the escutcheon by Frederic
II Hohenstaufen. Originally, the Hochmeister quartered his
arms with those of the order, as did occasionally the
Deutschmeister and the Baillif of Brandenburg. The high
officers, baillifs, preceptors and commanders added the
chief of the order to their arms.
The Meaning of The Teutonic Cross
The Teutonic Cross, is comprised of four Tau
Crosses, this form of cross was assigned to
the knights of the Teutonic ( Germanic ) Order,
founded by Emperor Henry VI as a hospital order
in 1191, similar to the Templars and Hospitallers.
In heraldry, this cross is aptly named a Potent
Cross; potent meaning 'strong', and also an old
word for 'crutch' or 'support'.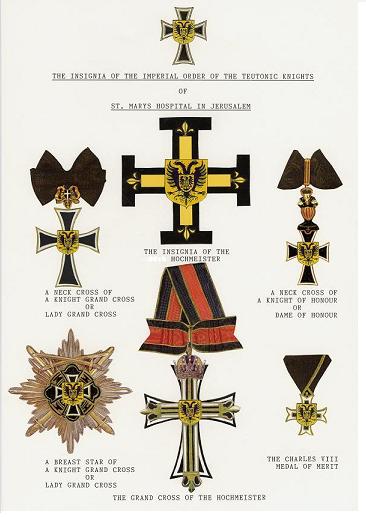 The Ceremonial Decorations of
The Imperial Teutonic Order
The Insignia of the Order consists of the Teutonic Cross with
a Shield in the centre bearing the Imperial Arms of the Holy
Roman Empire of the German Nation, A Knight Grand Cross or
Lady Grand Cross, are entitled to wear a white mantle with
Breast Star displayed on the mantle and formally wear the
Teutonic Cross as a Neck badge, a Knight of Honour or Dame
of Honour are entitled to wear a black mantle with the Orders
Cross displayed on the mantle and formally wear the Cross
which is surmounted by a black helmet facing forwards with
visor closed. The ribbon is black. The 60th Chivalric
Hoch und Deutschmeister formally created a new medal of
merit for the Teutonic Order, known as the Charles VIII
Medal of Merit, given to Knights of the Teutonic Order,
for work within the Order and service to the Hochmeister,
as well as Christian service to mankind.
Old Teutonic Order Coin
Emperor Maximilian III
Silver Thaler - 1615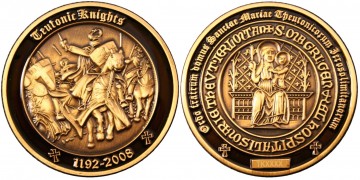 Gold Coin of The Teutonic Order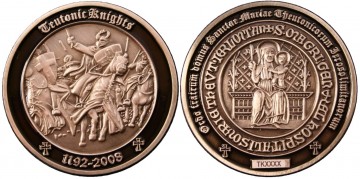 Silver Coin of The Teutonic Order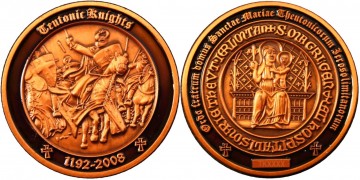 Bronze Coin of The Teutonic Order
The Breast Star of The Teutonic Order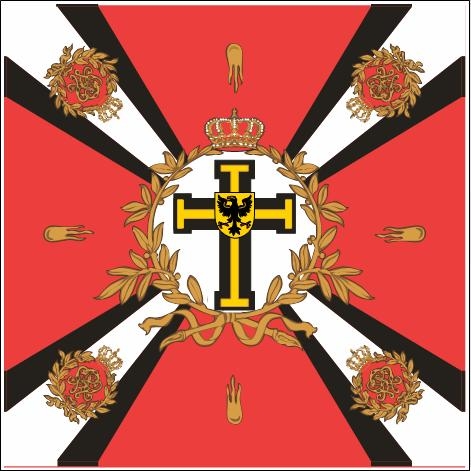 The Banner Standard of The
Teutonic Brigade of Knights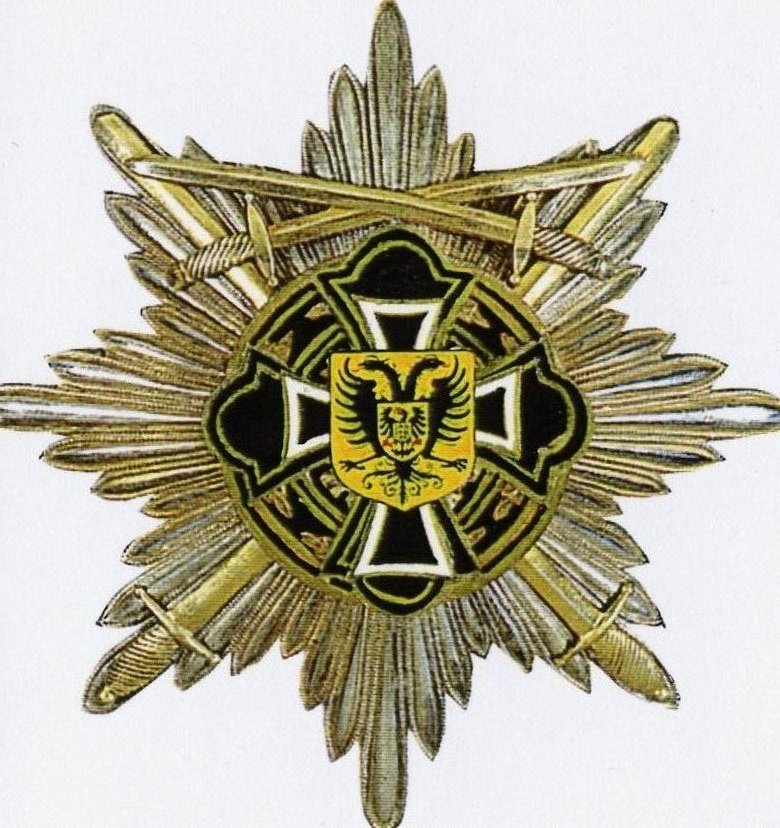 A Ceremonial Breast Star of
a Knight Grand Cross of The
Imperial Teutonic Order
The Ceremonial Neck Cross of the
Hochmeister of The Teutonic Order
The Neck Crosses of The Teutonic Order

The Bible of The Teutonic Order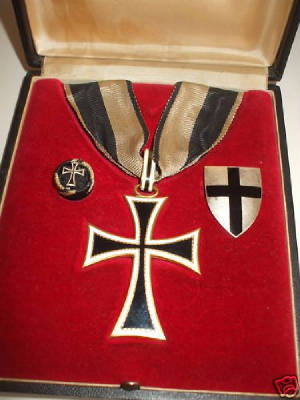 Ceremonial Set of a Knight of the Deutscher Orden
The Shield of The Hochmeister
The Standard of the Hoch-und-Deutschmeister
The Banner of The Hochmeister
The Ceremonial Garments and Robes of The Teutonic Order